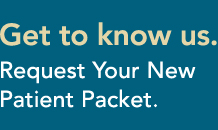 Meet Jennifer and hear about her experience at Restoration Healthcare
"I looked fine on the outside but on the inside felt like I was dying."
"I think we often feel that we have to live with the symptoms we have…and I'm proof that that's not true!"
"Dr. Raleigh listens to you, hears you, has empathy for you, and understands."
"There's people out there who actually care, and I found them here"
Subscribe To Our Newsletter