Meet Marque Urgent Care — The Best Care Available In The Shortest Time Possible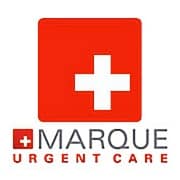 If you're a patient of ours, you already know that we specialize in function medicine — that is to say that here at Restoration Healthcare, we seek and then treat the underlying causes of chronic disease by using a systems-oriented approach to treatment.
And while many of our patients enjoy the convenience of seeing one of our medical staff for the sudden onslaught of a cold or infection, we want you know about Marque Urgent Care — a patient-centered network of local walk-in urgent care clinics that has our full admiration and support.
Truth be told, we're not set up to manage urgent care situations. Which is why we're endorsing Marque Urgent Care for those times when a general practitioner (GP) would be the usual turn-to professional.
We have a strong association with Marque and its upscale, high-tech facilities, because Dr. Sunny Raleigh, our own medical director, often covers shifts for Marque in the evenings and on weekends. She does so because she has a professional relationship with the physicians at Marque and she enjoys keeping her healing skills sharp with minor surgical procedures non-scheduled patient consultations.
As a result of this professional association, Restoration Healthcare patients consistently say they've had a great experience when choosing Marque Urgent Care.
What Marque Urgent Care provides that we don't is physician-based immediate care, treating non-life-threatening injuries and illnesses for adults and children. With offices in Santa Ana, Newport Beach, Aliso Viejo and Rancho Santa Margarita, Marque considers itself the happy medium between overcrowded primary care offices and costly emergency rooms.
Put simply, Marque Urgent Care has set a new standard in immediate care by continually delivering what every busy person wants to experience at a walk-in clinic: convenience, a friendly staff, and relief for their specific health concerns.
Its four centers are fully staffed with experienced, multispecialty physicians who are passionate about the wellness of our patients. Marque's medical mantra is to provide the best care available in the shortest time possible. As a result, most of patients are in and out of Marque's doors within 45 minutes.
Marque also offers an online check-in system that enables patients to further reduce the time spent at one of their locations. Not that Marque's offices are a bad place to spend 45 minutes. All four sites are comfortable, modern, and equipped with on-site labs, digital X-ray machines, and other technologies to streamline care.
In addition, Marque offers general wellness services and is open seven days a week — from 7 a.m. to 10 p.m. on most days and locations.
Known originally as Newport Walk-In Medical Group, Marque has served families of Mission Viejo, Coto de Caza and cities throughout Orange County, for more than 30 years. Office locations include:
Aliso Veijo: 26831 Aliso Creek Road, Suite 200; Aliso Viejo, CA 92656
Newport Beach: 2075 San Joaquin Hills Road; Newport Beach, CA 92660
Rancho Santa Margarita: 22461 Antonio Parkway, Suite 135; Rancho Santa Margarita, CA 92688
Santa Ana: 2 Hutton Centre Drive #101; Santa Ana, CA 92707
Learn more about Marque Urgent Care online at http://www.MarqueMedical.com.