Making Sense of Health Insurance in the Trump Era
No matter your political leanings, nearly all Americans are keeping a close eye on the fate of Obamacare — or as it is formally known — the Patient Protection and Affordable Care Act of 2010 (ACA). That holds especially true for those in this country who can't afford health insurance.
While the healthcare bill signed into law by President Obama nearly seven years ago is far from perfect, the act has seen millions of Americans become insured — many for the first time — with 90 percent of the nation's citizens currently enjoying some form of coverage.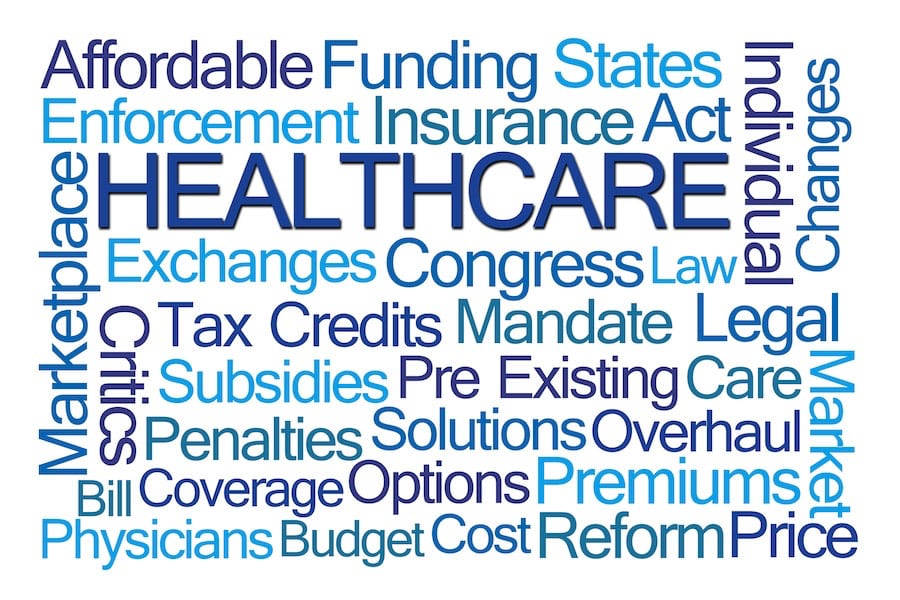 We here at Restoration Healthcare are also keeping tabs on this national issue. And what we'd like to do is present a brief healthcare primer that recaps some aspects of the Affordable Care Act. We appreciate some parts of the current legislation, but we also understand that the law continues to cause some confusion and heartburn among medical practitioners and patients alike. For example, the current law has increased insurance costs for many while lowering costs for others.
What the future holds for health insurance remains vague, but changes — especially with today's inauguration of Donald J. Trump as the 45th President of the United States — are inevitable and on the immediate horizon. Meanwhile, we want to keep you abreast of all of the changes that are about to come and we want you to know that you can count on Restoration Healthcare to continue to research healthcare-related legislation at the federal levels as it is proposed and signed into law.
We have always prided ourselves with a savvy billing staff that keeps up to date on all insurance issues, all with the intent of making sure our patients get the best medical care and the best coverage. Those skills will be put to task over the next few weeks and months, but you can be assured we'll have answers — and solutions — for all your health insurance questions and needs.
But first, a little history to put this perplexing issue in perspective. In early 2009 — immediately following his own initial inauguration — the then-new President Obama announced plans to work with Congress to construct a plan for healthcare reform.
Later that same year, the House of Representatives approved an initial version of healthcare reform in a 220-215 vote, and a month later, the U.S. Senate approved its version of an overhaul of the health insurance system in a 60 to 39 vote that fell along party lines.
In March of 2010, the Senate version of the health care plan was approved in a 219 to 212 vote, and two days later, President Obama signed the Patient Protection and Affordable Care Act (PPACA), commonly called the Affordable Care Act (ACA) and nicknamed Obamacare into law. Following a flurry of lawsuits, the U.S. Supreme Court upheld the major provisions of the Affordable Care Act and by the first day of 2014, the law went into effect.
What was the major impact of the new law? According to the Congressional Budget Office (CBO), a significant number of Americans who had no health insurance received health insurance. By 2016, the office estimated 90 percent of all American citizens were covered — a figure that rises to 92 or 93 percent when unauthorized immigrants are removed from the mix.
In fact, the Centers for Disease Control and Prevention (CDC) claims the number of Americans without health insurance declined from 16 percent in 2010 to 8.9 percent as recently as this past June.
Pretty impressive numbers when you think about it. Also laudable is a stipulation that parents pay the insurance premiums for their children to age 26. Another popular benefit of the program is assurance that those with existing medical problems are guaranteed coverage.
Does a Trump administration threaten to end all these favorable benefits? According to a 60 Minutes interview in mid-November of last year, the then-President Elect said covering those with pre-conditions is "one of the strongest assets" of the Affordable Care Act. And President-elect Trump told 60 Minutes correspondent Leslie Stahl that he intends to continue to allow parents to pay the health insurance coverage for their children under 26 years of age.
During that same interview, President-elect Trump said Obamacare, "will be repealed and replaced," and that the transition will be simultaneous. "We're not going to have a two-day period and we're not going to have a two-year period where there's nothing," he said. He termed his health insurance plan as "great healthcare for much less money."
Whether that provides relief to supporters of the Affordable Care Act is questionable, but President Trump's transition website suggested the new administration will work with Congress to repeal the ACA and replace it with a solution that includes Health Savings Accounts (HAS), and also returns the regulation of health insurance to the individual states.
The website claims a Trump administration will seek to re-establish high-risk insurance pools , which it claims is  a proven approach to ensuring access to health insurance coverage for individuals who have significant medical expenses and who have not maintained continuous coverage.
Specifically, President Trump's plan calls on Congress to work with the states to:
Protect individual conscience in healthcare
Protect innocent human life from conception to natural death, including the most defenseless and those Americans with disabilities
Advance research and development in healthcare
Reform the Food and Drug Administration (FDA), to put greater focus on the need of patients for new and innovative medical products
Modernize Medicare, so that it will be ready for the challenges with the coming retirement of the Baby Boom generation  —  and beyond.
And plans call for maximizing flexibility for states in administering Medicaid, which should enable states to experiment with innovative methods to deliver healthcare to low-income citizens.
As recently as this month, President Trump was quoted in a Washington Post article as saying he is nearing completion of a replacement to ACA that will provide "insurance for everybody," in addition to forcing pharmaceutical companies to negotiate with the government on prices in Medicare and Medicaid.
Finally, President Trump has named at least three highly respected health experts to weigh in on his healthcare insurance programs, including Rep. Tom Price (R-Georgia), who has been nominated for the position of Secretary of Health and Human Services under the Trump Administration. Before becoming a state senator, Price worked for nearly two decades as an orthopedic surgeon. He was an assistant professor at Emory University's School of Medicine and medical director of the Orthopedic Clinic at Grady Memorial Hospital in Atlanta.
President Trump has also appointed Katy Talento as his director of Healthcare Policy. She is an infectious disease epidemiologist with nearly 20 years of experience in public health and health policy, as well as government oversight and investigations and program evaluation. A graduate of Harvard School of Public Health and the University of Virginia, Talento has also worked in the field on disease control programs in the U.S. and in Africa.
In addition, the new President has named Toby Cosgrove to his Strategic and Policy Forum. Cosgrove is CEO of the Cleveland Clinic, overseeing an $8-billion healthcare system. The clinic has consistently been named by U.S. News & World Report as among America's top five hospitals and is one of only two hospitals named among "America's 99 Most Ethical Companies." He was a surgeon in the U.S. Air Force and served in Vietnam as the Chief of U.S. Air Force Casualty Staging Flight.
Stay tuned for information and analysis about the changes that are likely to come. For now, rest assured that you — our patients — can count on Restoration Healthcare to help you understand what it all means.