The Rumors Are True: Booking IV Appointments Is Easy Again!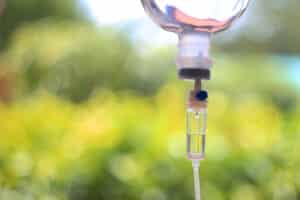 Now that Orange County has moved down and into "Red" territory on the Covid Tier Assignment Scale and most non-essential businesses are reopening with limited indoor capacity — with the less-restrictive "Orange" tier expected to be announced before the first of April — it's time to consider if you're on track with your Restoration Healthcare plan of care. If you haven't had a chance to review your plan of care as of late, you'll find a copy in your OnPatient Portal account.
Whether you're a patient of our Southern California functional medicine practice or you see a physician connected with another healthcare practice, we offer this suggestion:
Make sure your plan of care considers the role of prescribed therapies, medicines, vitamins, minerals, and nutrients that can boost immune function, increase energy levels, and help manage a variety of chronic health conditions. And keep in mind that we can deliver these therapies and medicines faster and more effectively through an IV drip that is medically supervised and offered in the comfort of our clinic.
Three Ways to Schedule IV Appointments
Scheduling IV appointments is as easy as calling our front desk during business hours (949-535-2322) and asking for your preferred time. Better yet — asking for your next four to eight appointments ensures your spots are reserved, your medicine and drips are on hand, and that we're properly staffed to serve you in the most supportive way possible.
Other ways to schedule IV appointments include:
Scheduling through your OnPatient Portal account: The patient portal is a great way to communicate with your Restoration Healthcare doctor and is yet another way to request IV appointments. (Note: Ignore the "Book Appointment" button. Instead, from the Doctors tab, choose your doctor from the dropdown menu under "My care team" and then click the "Send a message" button to compose a message about scheduling your next four to eight IV appointments.)
Scheduling by text: While texting isn't a replacement for using the OnPatient Portal for clinical questions, it's a great way to schedule your IV appointments. You can reach us by text to schedule and reschedule IVs on (949) 209-2189. And in case you're wondering, we're now at a point where we even have some same-day appointments available for IVs. If that's something you're interested in, we recommend calling first thing in the morning to check on availability.
As for the best times of the day to request an appointment, mid to late afternoons continue to offer the most flexibility in terms of available slots. Regardless of your preference on time, we'll always do our best to accommodate you.
Failing to Plan is Planning to Fail
Remember, if your plan of care includes IV infusion therapy, your recommended physiologic function depends on consistency of treatment and care. Taking it upon yourself to book IV appointments sets you up for the success you deserve, calms your immune system, and ultimately improves your health-related outcomes.
Now that we're no longer an outlier in being open for business, we look forward to seeing you back at the Irvine clinic as soon as you're able to be with us. When the body has everything it needs — prescribed therapies and medicines, proper nutrition, clean water, fresh air, exercise, and rest — it has an incredible capacity to fight infection, restore optimal health, and regenerate damaged tissue. That's why we offer personalized IV programs that target your exact health issues and objectives, and why we encourage you to schedule your IV appointments as soon as possible.